Achieve a glamorous look and experience the magnificent transformation with us.
Yamada Studio prides itself on delivering superior products, services, innovative techniques, and educational offerings to our valued clients. We deeply understand the significance of meeting and surpassing our clients' expectations, and their satisfaction remains our utmost priority.
With unwavering dedication, we consistently adhere to the highest standards, making quality an integral part of our daily operations, rather than a mere aspiration.
EXPERIENCED TEAM
Each team member is a skilled artisan in their respective domain. With years of experience honing our craft, we possess an unwavering passion and a unique creative vision for each client we have the privilege of serving
UNPARALLELED QUALITY
Fully aware of our responsibility in crafting a truly glamorous appearance for our clients, we meticulously attend to every intricate detail, prioritize precision, and exclusively employ the finest products available to ensure our renowned standard of excellence
VISIONARIES OF THE FUTURE
Fearlessly venturing beyond the boundaries, we, as the trailblazers of the future, embrace a spirit of exploration. We enthusiastically welcome experimentation, unconventional materials, and unexpected combinations, knowing that innovation lies in pushing the limits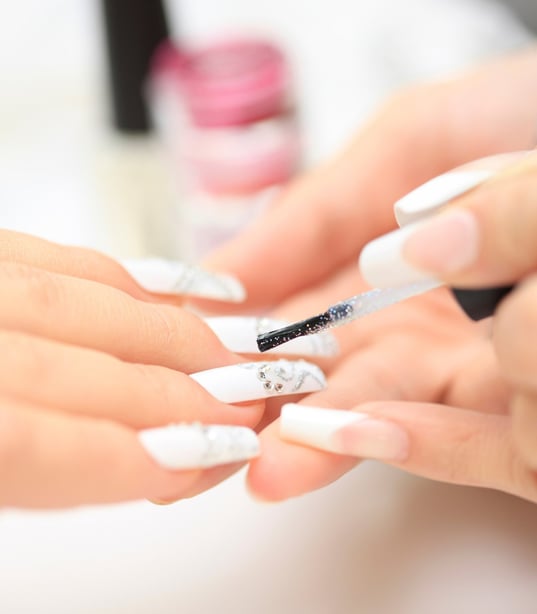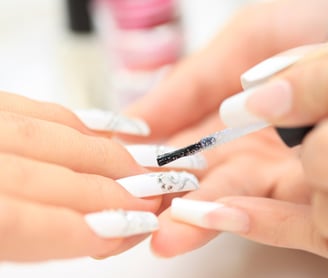 SAY NO TO PARAFFIN
Having listened to numerous unsettling tales and firsthand encounters about the inadequate sanitization practices involving paraffin in most salons, we have opted for a vastly superior alternative to promote the nourishment of your skin. Ultimately, we prioritize using only what we would personally choose for ourselves on our esteemed clients.
YES TO DISPOSABLE KITS
We perform each treatment using brand new, disposable kits that include buffer blocks, nail files, and pumice stones. Following the treatments, our clients are given the choice to either take these kits home or have them disposed
STERILIZED METAL TOOLS
Differing from other salons, we employ a dry heat sterilizer machine, similar to the ones used in hospitals and dental clinics, to sterilize all of our metal tools
Follow us for exclusive offers and unique nail designs
"I have gone to this nail salon couple of times in the past. I would say that new ownership has provided much better service than previous ownership. I will definitely come back and look forward to making Yamada Studio my go to place for nail services!"
- Lenore A.
"Just went today for the first time with my mom. Highly recommend. They did a great job and they were super friendly. Will be going there again."
- Ashley D.
"I have been looking for a place where they can do as Japanese, Korean designs and I finally found it!! They have so many designs and colors that I was looking for and barely see in other places. I would definitely come back again, thank you so much!"
- ぽんぽん.
The new owners and the service they provide is great. The nail technician was careful and detailed with her work. Will definitely go back as they seem to maintain the nail salon very well. I saw them clean after a customer with utmost care and sanitize the area. It's not crowded and most importantly it doesn't smell like other salon. Love the plants that brings fresh air. Hope they continue to keep up the quality.
- Shalini S.
This was my 2nd time visiting and I love it! Everyone who works there is so kind and their work is very detail oriented. I also appreciate they sterilize the tools and the sterilizer is visible. Prices are comparable for the area. 10/10 recommend!
- Emily B.
I really love my 💅. It is so hard to find people around here that they can do japanese nail arts. They have variety of japanese and korean gel polishes and amazing colors. I really don't like using nail extensions and I was so happy that she worked on my own nails. I recommend trying their hand colagen mask. It made my hands feel amazing.
- Hazel
Subscribe to our newsletter
Stay up to date with our special & exclusive offers and promotions